December 16, 2010
The following private-sector and nonprofit Web sites may help you identify a wide range of additional clean energy jobs. This list is a work in progress and is not intended to be all-inclusive.
American Council for an Energy-Efficient Economy
The American Council for an Energy-Efficiency Economy provides a list of employment opportunities in energy efficiency.
American Solar Energy Society: Green Start Job Board
The American Solar Energy Society has created this GreenStart Job Board to introduce some of the organizations in the green economy and to provide a fast and easy way to browse the current job openings at each company.
American Wind Energy Association: Wind Energy Career Center
Provides links to employers in the wind energy industry.
Electric Power Research Institute (EPRI)
Search for energy-related jobs at the Electric Power Research Institute.
Energy Jobs Listings
Find jobs in the general energy jobs portal.
Environmental Career Center: Green Careers
This link helps job seekers find work for the environment through a comprehensive environmental and natural resources job listings, career news, inside tips and advice, employer interviews, and career research reports.
Ethanol-Jobs
Ethanol-jobs provides a list of current jobs in the fueling industry.
Fuel Cells 2000: Employment Resources
Fuel Cells 2000 lists fuel cell companies and helps match qualified job seekers with fuel cell companies.
Green Dream Jobs
This search engine posts a wide range of green job openings.
Green Energy Jobs
Follow this link for a listing of jobs in the renewable energy industry.
GreenJobs.com
This site lists a wide range of jobs in the clean energy sector in the U.S. and internationally. Positions run the gamut from engineering specialists to program managers and interns.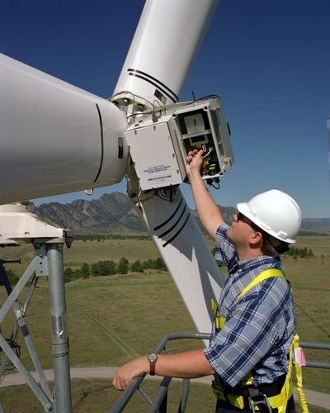 Hydro Research Foundation
Hydro Research Foundation posts job listings in the hydropower industry.
Learn and Serve America
This search engine can help you find jobs related to community service and education.
My Green Rainbow: Green Jobs and Education
The Green Jobs and Education area of the My Green Rainbow site, launched in 2010, includes links to many different job boards, as well as educational opportunities for teachers and certification in green fields.
National Hydrogen Association and Fuel Cell Job Board
Find jobs related to fuel cells and hydrogen.
National Society of Professional Engineers: Energy Job Board
Find jobs related to energy engineering.
PennEnergyJobs
Find jobs in renewable energy, building and construction, engineering, and more at this site geared toward energy industry employers and job seekers.
PowerPlantPro
This link posts jobs listings for power industry professionals.
Renewable Green Energy Jobs
This site offers e-recruitment for the global renewable energy industries, such as biomass, geothermal, water, solar, and wind.
Renewable Energy World
Search for renewable energy jobs.
Solar Energy Industries Association
More solar jobs.
Solar Energy International
Find jobs in the solar energy field.
University of North Dakota
Find jobs in the energy field located in North Dakota.

Related Blogs
Share on Facebook